anywhere, anytime.
The Best Frozen Pizzas by Far!

The freshest ingredients and unique preperation techniques we lock-in the flavours.

Our pizzas are affordable and convenient.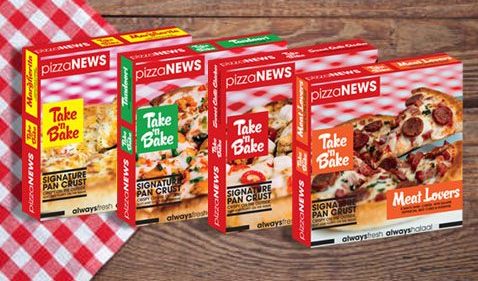 Ideal for:

> Sporting events or markets.

> Special & personal events.

> Home preperation and serving.
Creamy jalapeno frozen pizza
Creamy Jalapeno frozen pizza is made with our signature tomatoe base, topped with a mildly spiced chicken. We then add our signature creamy jalapeno sauce, some delicately sliced mozzarella cheese, perfectly sliced jalapeno & completed with sweetheart peppers. Ready for your enjoyment.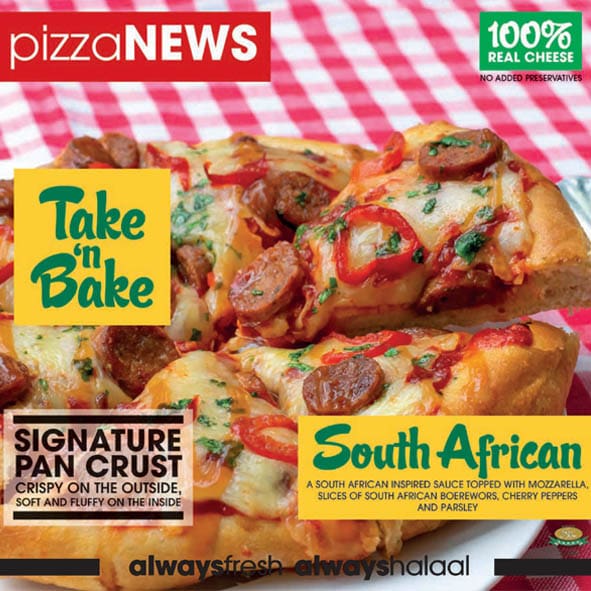 South African frozen pizza
The delicious local is lekker South African pizza was inspired by the South African homely taste. It is made with a South African Inspirec sauce, topped with mozzarella, slices of authentic RSA boerewors, cherry peppers and parsley. A yummy pizza ready for your enjoyment.
Frozen Thin Base Pizzas
TRADITIONAL ITALIAN CRUST

IF YOU LIKE YOUR PIZZA THIN, THEN THIS IS FOR YOU.
FOCACCIA
Authentic thin crust italian flat

bread, topped with garlic,

herbs and olive oil.
VEGETARIAN
Tomato base, onion, green pepper

topped with mushrooms, olives

and sweet pepper on a bed of

mozzarella
PERI PERI CHICKEN
Spicy Peri Peri Sauce Topped

with Chicken Pieces, and

Mild Peppers
PEPPERONI
Slices of pepperoni on a bed

of mozzarella and cheddar

cheese.
MARGHERITA
Tomato base and cheeses

(Mozzarella & Cheddar)

topped with garlic and herbs
HAWAIIAN
Tangy Base, Topped with

Cheese, Pineapples and Cubes

of BBQ Chicken Pieces
Frozen Thick Base Pizzas
SIGNATURE PAN CRUST

CRISPY ON THE OUTSIDE, SOFT AND FLUFFY ON THE INSIDE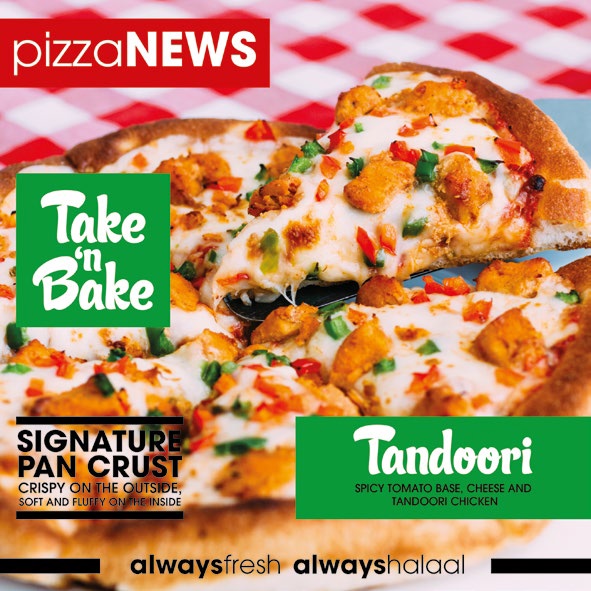 TANDOORI
Pan Crust (Thick base)

Spicy tomato base, cheese

and Tandoori chicken
SWEET CHILLI CHICKEN
Pan Crust (Thick base)

Sweet chilli base, mozzarella

& feta cheese, with chicken

& mushroom
MARGHERITA
Pan Crust (Thick base)

Tomato base and cheeses

(Mozzarella & Cheddar)

topped with garlic and herbs
MEAT LOVERS
Pan Crust (Thick base)

Tomatoe base, cheese with salami, beef cubers, pepperoni and russians.
BBQ STEAK
Tangy BBQ sauce with onions, green & yellow peppers & cubes of 100% grade A beef steak on a bed of mozzarella.
Frozen Mini Pizzas
Small Pizzas with various flavours

The perfect snack or party edible is now available for you from pizzaNEWS.
CLASSIC CHEESE
Tomato base topped with

100% mozzarella & cheddar

cheese
MEAT LOVERS
Tomato base, beef cubes &

russians topped with 100%

mozzarella cheese
SWEET CHILLI CHICKEN
Sweet chilli sauce with chicken

pieces & sweet cherry peppers

topped with mozzarella cheese
VEGETARIAN
Tomato base, green

peppers, onions, 100%

mozzarella cheese,

sweetheart peppers & olives
Where else can you buy these?
We also have a variety of stores pour pizzas are stocked in. Please click below to view the locations.
Want to order bulk?
If you'd like to place an order of 40 or more frozen pizzas,

contact us for pricing.