pizzaNEWS

proud sponsor of

Tumisang "The President" Madiba
pizzaNEWS has partnered up with Pro Fighter Tumisang Madiba, better known by his fighter name "The President".
While he focuses on his fitness and skill, we will support him outside the ring aswell as esnsure he gets the best pizza around. Read more about the partnership below:
Tumisang's pizza Choices.
A bit about Tumisang Madiba
I started my MMA journey after I heard an ad of EFC 10 Leo Gloss vs Demarte Pena. After hearing the add I contacted my high-school mate Boyd Allen as I'd seen he was in the sport already. Boyd then referred me to Rio Grappling Springs.
Francios (A coach at Rio Grappling) took me on as his training partner, inviting me to train with him in the morning after his yoga classes. We developed a strong bond a relationship and he gave me a wealth of knowledge. I was able to progress faster than the other guys or guys who had been there as long as I'd been because I had the one Sensei in the morning and the other in the evening.
I then embarked on an Amateur career as eventful and long as my pro career.
After winning the Fightstar FW belt, I transitioned to pro . I still consider my first the toughest to date
"I AM COMFORTABLE

WITH BEING UNCOMFORTABLE"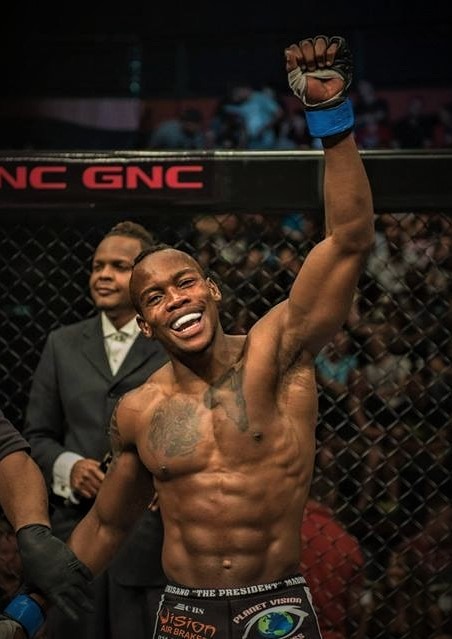 [mesmerize_gallery id="mesmerize-gallery-2″ columns="3″ ids="8181,8182,8205″ lb="1″ masonry="0″ size="medium" link="file"]
Have inquiries about our sponsorship or feel like ordering?
Call us on the number below or visit our store in Mayfair Johannesburg.
Always Fresh, Always Halaal.